Congratulations to ACCIONA Energy for publishing the Environmental Product Declaration for "Mt. Gellibrand wind farm" under the International EPD System.
ACCIONA Energy is one of the world's largest developers and operators dedicated to the production of electricity exclusively from renewable sources. ACCIONA has developed and operates wind, solar, hydro and biomass power assets in over 20 countries. This environmental product declaration (EPD®) describes the lifecycle environmental impact of Mt. Gellibrand wind farm (132 MW, in Victoria, Australia), per (functional unit) "1 kWh of net electricity generated by the wind farm and distributed to a high voltage grid (66 KV)."
This is the first EPD of a renewable energy project in Australia. The full lifecycle approach shows in a transparent and verified way how low the greenhouse gas emissions of the electricity generated actually are.
Congratulations to all involved!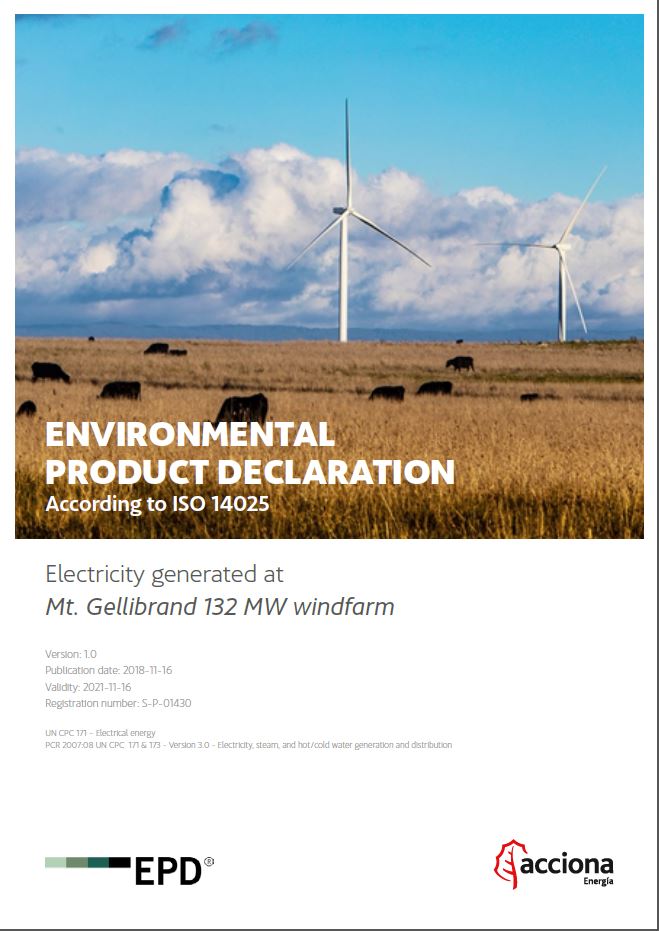 start2see is proud to have assisted ACCIONA Energy with the verification of its LCA and EPD.