On 2 September 2014, ALCAS and LCANZ officially launched the Australasian EPD Programme.
An EPD is an Environmental Product Declaration, based on an environmental Life Cycle Assessment (LCA), providing verified environmental data according to a robust and transparent scientific framework. EPDs are fast becoming the currency for Australian and New Zealand manufacturers to communicate their product performance. In the building and construction sector specifically, products with EPDs are already being awarded credit points in the GBCA's Green Star rating tools.
The Australasian EPD Programme makes use of the experience and framework of the International EPD System, which has been operating out of Sweden for many years. This guarantees a tried and tested system is put in place in Australia and New Zealand, based on widely accepted standards such as ISO14025:2006 and EN15804:2012 for construction products specifically. A large number of Product Category Rules (PCR) are already in place, allowing local companies to start developing robust EPDs immediately. Furthermore, Australasian companies have the opportunity to develop new PCRs or add regional requirements to existing ones, ensuring optimal relevance.
For more information, contact start2see or the Australasian EPD Programme.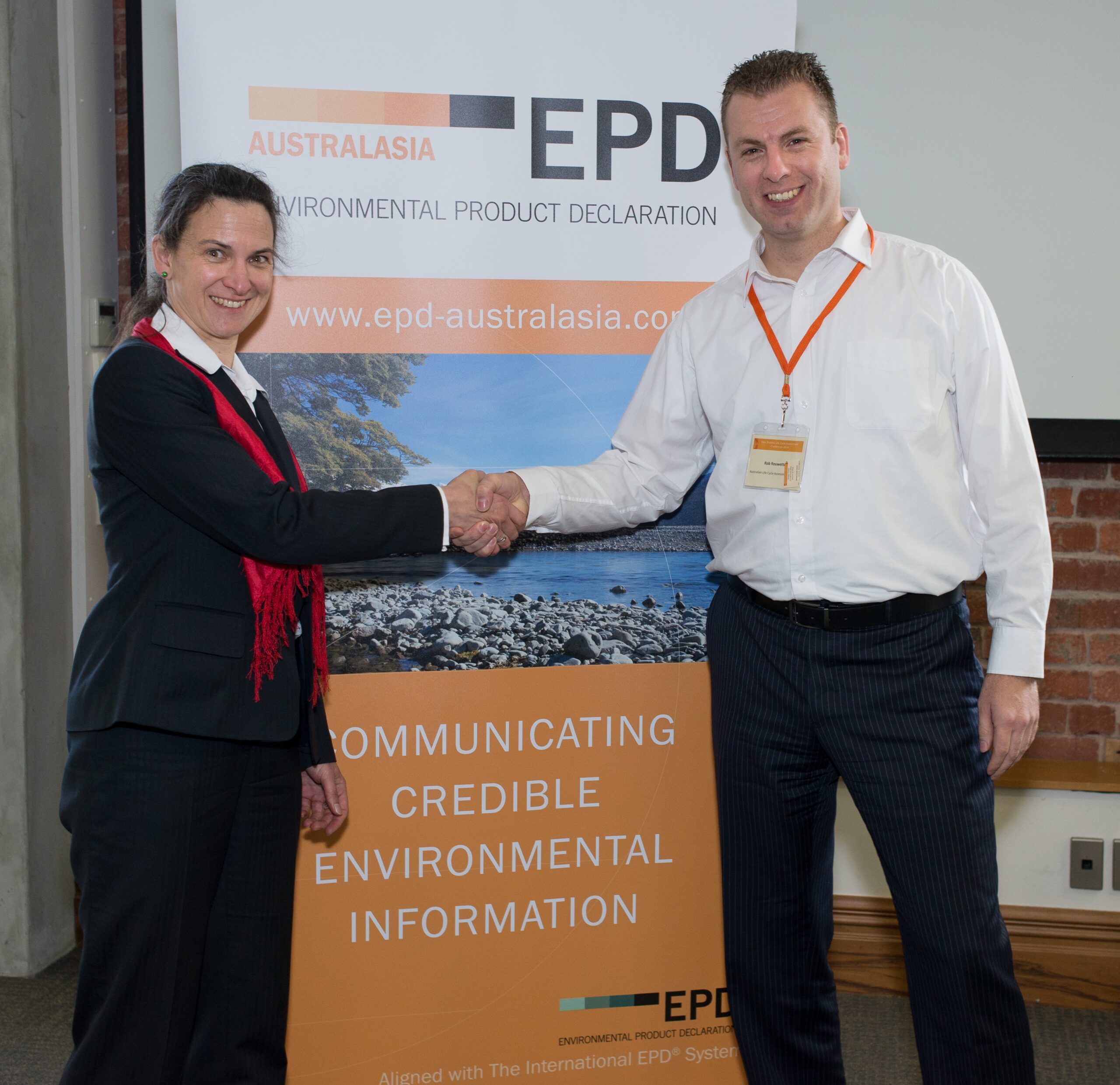 Barbara Nebel (LCANZ) and Rob Rouwette (ALCAS) at the launch of the Australasian EPD Programme in Wellington, NZ.