Humes – a Division of Holcim Australia – published the Environmental Product Declaration of "precast concrete products for infrastructure applications, manufactured in Tamworth, Australia" under EPD Australasia.
The EPD presents the average environmental impact of six product groups (small and large box culverts and headwalls/wingwalls for rail and road applications) manufactured at Humes' Tamworth pant in NSW, Australia. Many of these products are specifically produced for the Inland Rail project.
The scope is 'cradle-to-gate', covering production of reinforced precast products from raw materials.
The declared unit for the EPD is "1 tonne of reinforced precast concrete product".
Through the publication of this EPD, Humes again shows leadership in the precast concrete sector by transaparently reporting the environmental performance of its products, allowing the infrastructure sector to better assess its products.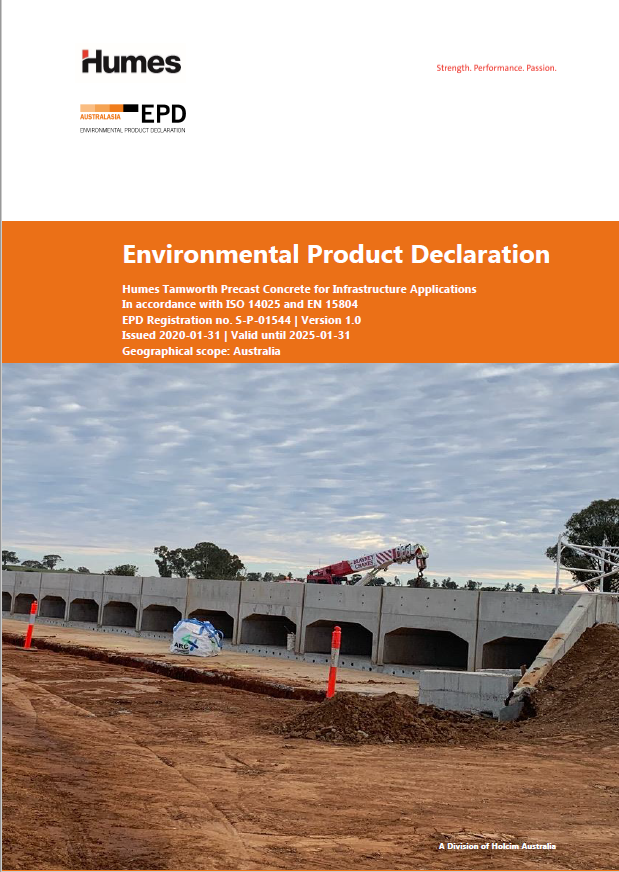 start2see is proud to have developed the LCA and EPD for Humes. Thanks to the dedicated people at Humes and Humes Tamworth, we managed to get a high-quality outcome in less than three months, which is quite impressive when you consider this includes the summer holiday period. Congratulations to all involved!